Officers
At Pragmatic Consulting, Inc. we know that success is a reflection of leadership. Our executive team offers expertise in a wide range of industries and services. Together our diverse backgrounds and experiences create a leadership team unlike any other. Our President and Principal Partners are committed to success through helping our client, not only reach, but far surpass their goals.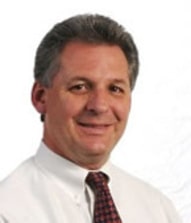 Principal Partner
President & CEO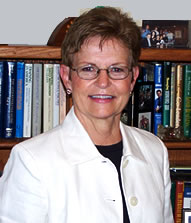 Principal Partner
Richard has over 20 years of experience as a quality leader and project manager with multi-billion dollar organizations such as GE. He has attained knowledge and perspective that translates into solutions and value for his clients.
His work experience has given him the skills and expertise in the areas of:
Certified Six Sigma Master Black Belt
ISO Lead Auditor
Identifying needed changes
Developing internal finance plans
Developing and Implementing engineering, sourcing, and manufacturing cost out projects
Richard has worked with titles such as Project Manager, Manager Shop Operations, Life Cycle Cost Leader, and Quality Leader at a global level. His education consists of a Master of Science in Education from Providence College, a BS in electrical engineering from Virginia Military Institute, an advanced manager's Course, along with lead ISO auditor. Richard is a motivational leader with the proven ability to effectively manage personnel and projects. He excels at analyzing products and procedures to generate new ideas to improve efficiency, production and quality.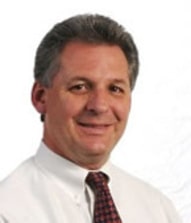 Larry L. Bull, one of our principals and partners, has an established track record as a Manufacturing Executive in the arenas of financial turnaround, strategic growth, and global business development with over 25 years of experience. Through his broad experience as a senior level manager, Larry has demonstrated his expertise as a change agent, team builder and a leader in continuous improvement initiatives both domestically and internationally.
Prior to joining Pragmatic Consulting, Inc., Larry held highly visible positions in senior management. He was President and COO of Bergstrom, Inc., A global leader in commercial vehicle climate systems, and held the general Management position for National Linen Service and Morgan Services, both in the linen and uniform service business, and Packaging Corporation of America. He has also been an Operations Manager and has held several positions in quality management, including the Manager of Corporate Quality Systems.
Larry has considerable international business experience. While at Bergstrom, Inc. he led significant growth of the European and Chinese business entities. With regard to China, Larry led the corporate initiative in establishing a WOFE in 1998. The total corporation included four operations on three continents. As a senior manager, he has held full P & L responsibility from small companies up to a $155 million privately held corporation. In executing the business growth strategy for Bergstrom, he led the acquisition process of two other businesses accounting for an additional $32 million in revenue.
As a change agent and leader in financial turnarounds, Larry has reorganized a stagnant business into an opportunistic entity that experienced growth at 10 times the local industry average. He has implemented continuous improvement methods such as Lean and Six Sigma and led the implementation of quality systems based on the use of statistical methods, which impacted not only quality improvement but also downtime reduction.
Being in leadership positions with struggling companies, Larry has repeatedly demonstrated his ability to reorganize and develop internal management teams and build relationships with suppliers and customers. With his past international business responsibilities, Larry demonstrated this team building capability abroad as well.
Larry earned a BS Degree in Industrial Management / Industrial Engineering from Purdue University and has served numerous Board of Director positions at several community and professional organizations including Cabinet Member, Rockford United Way Campaign and Board Chairman, and Junior Achievement of Rock River Valley.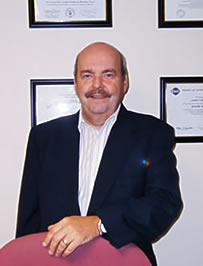 John F. Sweeney, President of Pragmatic Consulting, Inc., has over thirty years of management experience in large and small organizations with responsibilities ranging from $25M to $350M of a $1B organization in various industries, including high tech. He has general management experience, working directly with Senior Executives, on strategic direction, operations, organizational development, re-engineering, supply chain and distribution, expansion and consolidation projects, sales and marketing, team building, and turnaround situations.
John is a "hands on" management expert in all aspects of manufacturing and distribution with highly successful P&L responsibilities. This includes single site and multi-plant companies with a wide range of product and process environments, primarily in the U.S., Mexico, and Europe. He also has had matrix management/dotted line responsibilities in Asia, South America and other parts of the globe. John has significant expertise in developing strategic plans, as well as executing supporting tactical plans. His successful track record in leadership roles, facilitating, Lean strategies, team building, employee empowerment, and continuous improvements involves leadership experience in both union and non-union settings, with a continued record for increasing output and productivity, and reducing cost.
John is a graduate of the world-renowned GE Management Development Program at GE Management World Training Headquarters. He has numerous program credits and certifications, including many in Lean Manufacturing techniques. John also completed programs such as Phillip Crosby Quality College, "Just in Time" Manufacturing Workshops, Maynard Consulting Training Center (various certifications), Lean certifications and many others. He has undergraduate degrees with a concentration in Business Management and Industrial Engineering from Widener University and the State University of New York with graduate studies at Syracuse University and Southern New Hampshire University.
He has spoken publicly in various professional organizations and training seminars and holds memberships in the following: Association for Manufacturing Excellence, Association of Management Consulting Firms, SME, APICS (MRP Certified), The Consulting Exchange, Lean Enterprise Institute, Institute of Management Consultants, National Congressional Committee Business Advisory Council, NH Machining Association, and the Boy Scouts of America.
He was voted 2003 NH Business Man of the Year, and has been listed in the Wall Street Journal and various newspapers and trade journals, and has held Top Secret Government Clearance.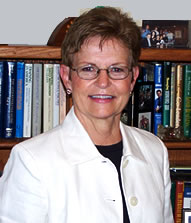 Diana is a highly seasoned senior organization development executive with extensive experience in manufacturing, utilities and services industries. She achieves results through energizing leadership, persuasive communication skills and the ability to synthesize, analyze and develop strategic plans that deliver. Diana is a dynamic leader who recognizes the value of an empowered workforce and possesses the personal resources to attain that end. She is also experienced as an organizational performance consultant.
Some recent assignments included the providing of change management consulting and workshops for an engineering research and development group and an order management department consolidating operations into other locations (Ohio and New Hampshire), a human resource compensations and benefits group being restructured (Houston), a German-owned design and manufacturing groups accepting corporate level restructuring and consolidation (Johnson City, Tennessee, and Atlanta), and a manufacturing plant initiating and completing a profitability turnaround (Dallas).
Diana has worked in designing and facilitating a 2-day leadership workshop for a group of German and American executives establishing a startup company (New Your State), conducting focus group research in a wide variety of organizations to determine the sources of employee dissatisfaction (chemical plant in Houston, services company in Baltimore, and a corporate office in Boston) and designing working, retention strategies (foods company in Chicago). She has also established leadership models, creating succession plans, high potentials programs, and management development training (Commodities manufacturer in Baltimore, manufacturer headquarters in Boston, foods company in Chicago), supplied "outside expertise" to a Baltimore-based firm in the temporary contracting business (Allegis Group), and was the founding dean of their corporate university. This company is in a high-growth mode with slightly under $3 billion in sales.
Prior to joining Pragmatic, Diana 's experience included being Director of Commercial Business Development, Macro International Research, which does management consulting, and information technologies firm supporting business and governments worldwide, a stint as the Corporate Director, Development & Training, Sweetheart Cup Company Inc., Owings Mills, MD Fortune 500 Equivalent, a privately held, company that manufactured disposable products for the food services industry and employed 8,000 employees in 11 plants. She also recruited, organized, and led a staff of 17 organizational development, management, and training professionals at 11 locations; managed a $2 million annual budget while reporting to Vice President of Human Resources. And she redesigned annual performance objectives forms, procedures and management training, revised management succession plan and system beginning at executive level, and defined and resourced management training thus contributing to the development of more than 1,500 supervisors, managers and executives. The results showcased how both managers were capable of leading a more empowered and diversified workforce and alignment between business plans and employee skills and contributions.
Diana has also worked for the Sweetheart Cup Company, Inc., Owings Mills, MD as a consultant, Heidelberg Harris, Inc. in Dover, NH, Wheelabrator Technologies, Inc. in Hampton, NH. She holds numerous degrees, including the Ed.D., Higher and Adult Education, Arizona State University, Tempe, AZ and the M.Ed., Major in English, University of Arizona, Tucson, and a BA, Education, cum laude, University of Arizona, Tucson, AZ. Diana is a member of many business and educational associations.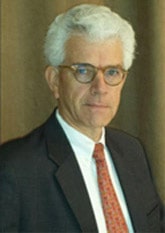 Pascal Orliac is an international business executive, Talent Strategy Leader and Part-time CHRO with broad senior leadership experience and a varied background of human resources, marketing, customer service, finance and business start up.
As Global VP Human Resources in the manufacturing industry, Pascal directed the design and implementation of HR strategies and practices across multiple locations in the Americas, Europe and Asia-Pacific. He is a strategic partner of CEO's, senior leadership, board members and operational managers at all levels, and is genuinely passionate with all aspects of business strategy and its translation into effective Human Capital action plans.
Pascal is a true international leader with focused expertise on strategy building and deployment, talent and performance management, leadership succession, compensation and benefits, organizational development, talent acquisition, international mobility and relocation, cultural integration, restructuring in Europe and the US, employment law compliance, and labor relations. He started as an entrepreneur and was co-founder of two start-up companies in the Tourism industry in France.
Pascal holds an MBA from HEC Paris, France, and a Bachelor's Degree in Management Sciences with concentrations in Marketing and Finance from Paris University. He is adjunct Professor of Management at Paul College of Business & Economics (UNH), a member of the Human Resource Leadership Forum (HRLF) and the Society for Human Resource Management (SHRM).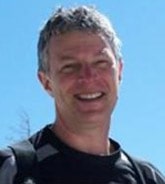 Paul is a consultant focused on Strategic Planning, implementation and management of business information systems. He has developed custom computer systems in investment, accounting, marketing, retail, legal, manufacturing and environmental services industries. Paul brings a strong background in public speaking and business communication skills, system maintenance and support, personal computer hardware support and Network Operating Systems support and installation.
As a Pragmatic Consultant, Paul has experience:
Managing diverse consulting engagements
Developing technical and professional skills within staff
Managing client accounts
Budgeting Projects
Paul held positions as:
President, Consulting Firm
Manager, Management Consulting Department
Program Analyst, Industrial Development Division
Senior Estimator, Advanced Projects Estimating Department
With companies including:
Applied Systems Consulting, Inc.
Grant Thornton
University of Michigan
General Dynamics
Prior to joining Pragmatic Consulting, Inc., Paul:
Developed a marketing course designed to train non-technical professionals.
Designed and implemented systems to analyze stock market data.
Directed a team of consultants in the design, programming, and installation of an inventory control system.
Managed the design, programming and implementation of a LAN database system to automate marketing and SEC reporting for an investment firm.
Computerized the acquisition and entry of customer, instrument and production data for an instrument company.
Delivered requirement definitions and recommended new hardware and software systems for law firms.
Paul holds a B. A. from the University of California, with an academic emphasis in Statistics, Research Design and Mathematics. He also holds an M.P.P. degree from the University of Michigan, with an academic emphasis in Econometrics, Economics, Finance and Accounting.
Selected Software: Visual Basic .Net, ASP .Net, Visual Basic, VBScript, HTML, Oracle, SQL Server, Pervasive SQL, Centura, Access, Crystal Reports, MS Office, Windows, Novell, VMS, dBASE, Foxpro, Systat, Fourth Shift, Solomon, Axapta, Navision, Global Shop Solutions, Maximo, Mapics.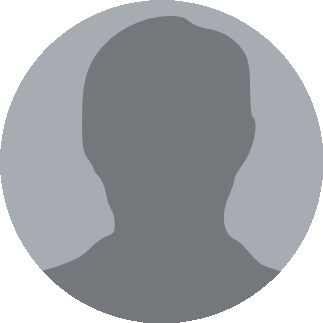 Executive Summary
Stephen has over 10+ years of Epicor experience in a Techno-Functional Developer/Administrator capacity.
He has extensive experience with integrations, implementations, upgrades, data migrations/design, customizations/modifications, custom development, and troubleshooting.
Stephen's experience prior to Pragmatic Consulting
Working with 10 and Kinetic
Producing BAQ's and BPM's, Dashboard creation/customization, and the Configurator
Performing custom development with C# and .NET among others
Gathering business requirements
Troubleshooting and problem solving
Working with end-users
Migrating from Epicor 9 to 10
Integrating 3rd party software with Epicor
Working in Finance (AP and AR), Job Management, Project Management, Manufacturing, Inventory, Order Entry, and more
Education
Pace University, New York, New York
Bachelor of Business Administration in Information Systems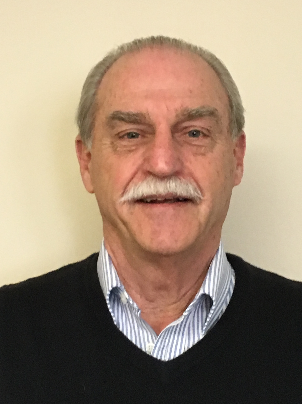 Russell Snyder has over 25 years experience in management and consulting in ERP systems, operations, materials, information systems and program management. He is knowledgeable in implementation and efficient operation of ERP systems and Lean manufacturing principles.
Among his key accomplishments are:
Managed the strategic planning and implementation of MRP II software and the achievement of Class "A" business results and certification, which resulted in reducing a plant inventory by 32% (Over $4 million), and improved delivery performance to 95%+ with a major reduction in plant overtime.
Implemented SAP R3 materials and inventory modules for a jet engine manufacturing company in conjunction with a corporate wide implementation of the complete SAP system.
Consulted to an international food industry client analyzing their product line, which resulted in eliminating 25% of their SKU's that were not profitable in order to help to maximize the overall profits of the company.
Designed and implemented an on-line inventory system and a Master Production Scheduling process for a food processing company, which resulted in improving customer order fulfillment to 95%+. Additionally, an inventory cycle counting program was implemented, which improved inventory record accuracy from 70% to 99%, thereby exempting that area from physical inventory.
Prior to joining Pragmatic Consulting, Russ spent several years teaching Accounting, Business Law, and Operations Management at St. Michaels' College in Vermont. He then joined a major computer manufacturing company and -- over a 17-year career -- held positions in Materials, Information Systems, and Project Management. Russ spent several years in private consulting and then joined A. T. Kearney as a senior management consultant.
Education:
Russell has an undergraduate degree in Chemical Engineering from Worchester Polytechnic Institute, and an MBA from Boston University. He is APICS certified in MRP and has taught various workshop and seminars for clients and Consulting Education at the University of New Hampshire. During the past eight years, Russ has concentrated on working with small and medium-size manufactures, helping them implement system and 'Lean' manufacturing software, which he found to be an excellent fit for many of his clients. Russ has become an expert in this software package and worked part - time as a technical representative for DBA for several years.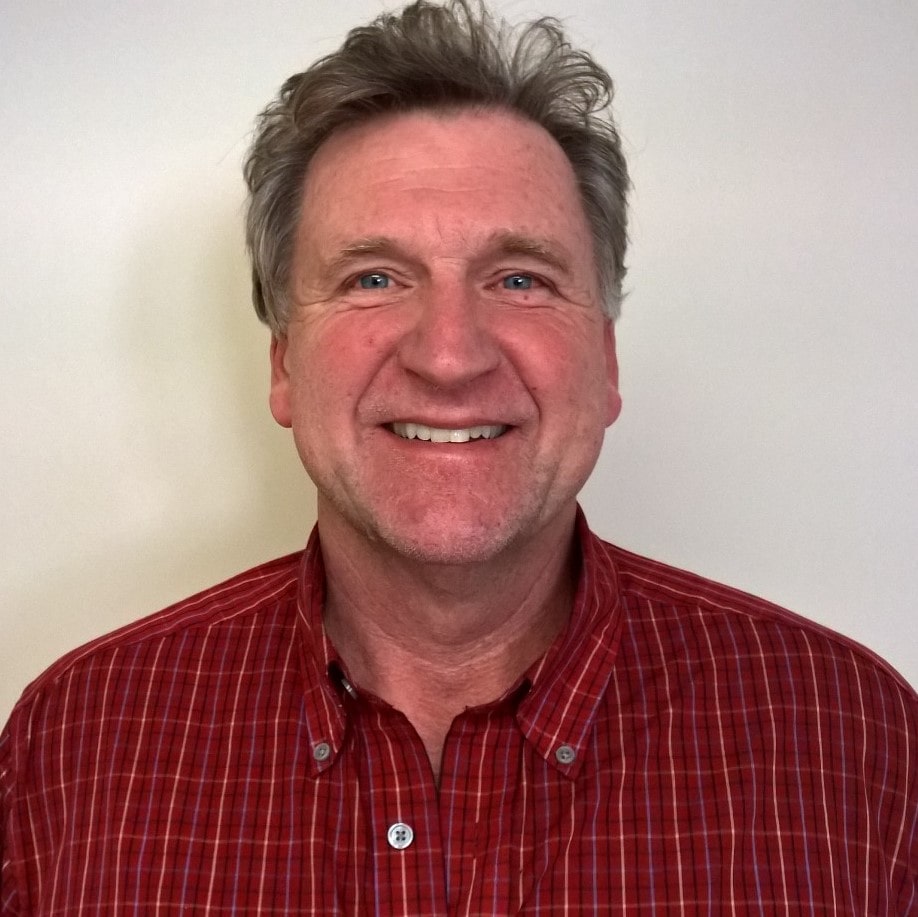 Timothy is an international business executive, possessing over 30 years of management experience in large and small organizations ranging from $20B multi-nationals to start up organizations in various industries in both business-to-business and business-to-consumer. He is a strategic & tactical leader with broad senior leadership experience and a varied background of operations, sales, marketing, customer service and business development including startups/entrepreneurship. Timothy is a graduate of the world-renowned GTE Executive Management Development Program at Yale School of Organization and Management reserved for the top 1% of marketing/sales executives.
Key Skills: General management experience, working directly with senior executives on sales & marketing, strategic direction, operations, organizational development, re-engineering, supply chain and distribution, expansion and consolidation projects, M&A, team building, and turnaround situations. Management expert in all aspects of sales, marketing, manufacturing and distribution with highly successful P&L responsibilities including single site and multi-plant companies with a wide range of product and process environments. Held sales management positions with offices in Asia, Mexico, South America and Europe with multi-billion dollar multi-national product and service manufacturers.
Education: Timothy holds a Bachelor of Science Degree in Business Management with concentrations in Marketing and Psychology from the University of New Hampshire (Paul College of Business & Economics), and graduate work at Northeastern University in Systems Management besides Yale. He is a past officer of educational foundations and member of several boards and Commissions and serves as Chairman of the Trustees with a UNH affiliate (GT Corporation). He is a graduate of Leadership Seacoast, the Society for Marketing Resource Professionals and Lean Manufacturing Techniques.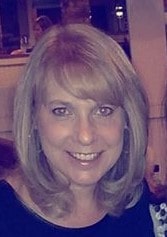 Elizabeth (Liz) Tracy is an experienced quality management professional with 20+ years of experience in the implementation of quality management systems, supplier quality management, hardware and software development life-cycle methodologies, information system tools and auditing programs.
She has successfully implemented and project managed numerous complex cross-functional quality programs for both small and large organizations. She has implemented data collection systems and information technology tools to monitor quality and customer satisfaction. She has developed practices and procedures to ensure government and regulatory compliance, and has facilitated customer audits.
Liz has managed audit functions and conducted 50+ supplier and internal audits. She is an experienced trainer/instructor and has coached employees in audit practices as well as quality tools and methods. She is passionate about implementing practical quality management systems tailored to customer needs. She has demonstrated in her various roles a successful track record of ensuring that organizations achieve ISO 9001 registration while ensuring that customer satisfaction and business goals are maintained.
Previous Titles include:
Quality Management Consultant
Corporate Quality Manager
Product Quality Assurance Manager
Quality Systems Manager
Software Engineering Process Manager
Supplier Quality Engineer
With Companies Including:
The Melrose Group
Comverse, Inc.
Lucent Technologies
AT&T Network Systems
Education / Training
Liz holds both a Bachelors and Masters Degree in Industrial Engineering. She is a member of ASQ and is a Certified Quality Auditor (CQA). She was an active member of the QUEST forum responsible for determining best practices in regard to the telecommunications standard TL9000. She has trained employees in value stream and process mapping, quality tools and quality management system auditing in accordance with ISO 19011 guidelines.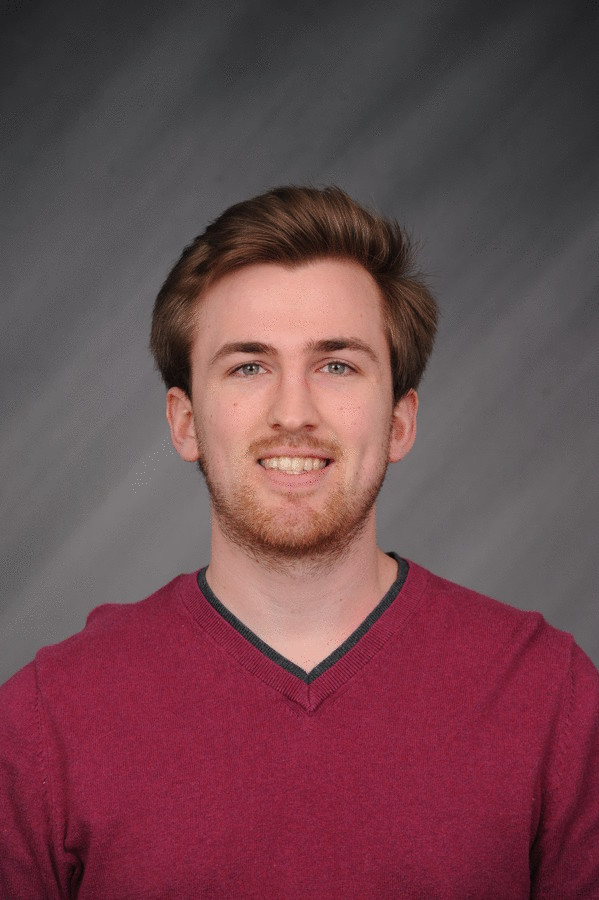 ERP Support Applications and Data Programming
Develop and modify existing data applications software and implementation including:

Microsoft Dynamics
Epicor ERP Software Applications
Fishbowl ERP Software
DBA Manufacturing
E2 Manufacturing
Database Analyst and Database Manager
Analyze existing database software and implementation scripts
Detect flaws and bottlenecks in database implementation
Map daily flow of data through database
Document database interactions for high-level understanding
Convert existing scripts into a general interactions model which is language and database independent
Web Developer (Front and Back End)
Design modern and responsive web pages for a variety of content types
Update existing web pages to match current design standards without compromising existing content and branding
Convert existing web designs to be mobile-device friendly
Set up and deploy websites on a variety of hosting platforms
Education
Bachelor of Science in Computer Science, University of New Hampshire, Durham, N.H.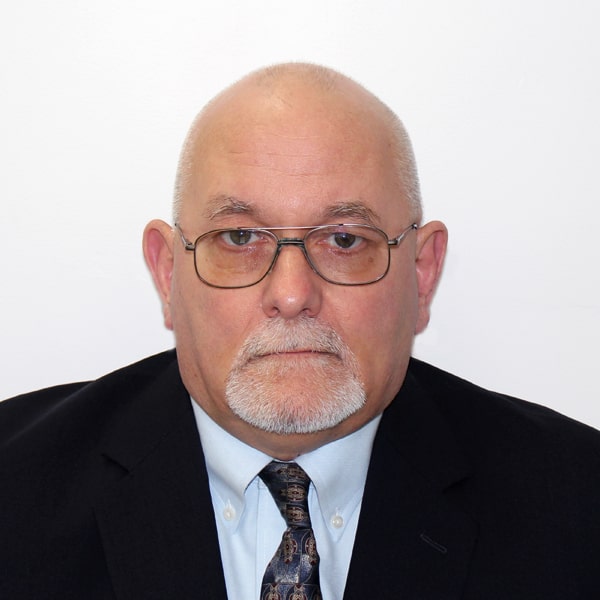 With over 28 years of experience in federal law enforcement with the Department of Commerce Bureau of Industry and Security, U.S. Customs Service and Department of Justice, Dave has attained a knowledge and perspective that translates into solutions and value for his clients.
Dave has held positions as:
Senior Criminal Investigator, US Department of Commerce
Special Agent, Department of the Treasury
Special Agent, Department of Justice, Drug Enforcement
His work with the Department of Commerce, U.S. Customs Service and the Department of Justice has given him expertise in the areas of:
Export Compliance
Financial sanctions, trade embargoes, and restricted exporters / consignees lists
Internal investigations
Investigations and consulting with defense attorneys on criminal and civil matters
Worked alongside federal agencies including:
FBI, Drug Enforcement Administration
Homeland Security
United States Attorneys Office
State Department
FBI Counter Proliferation Task Force in Washington, DC
Prior to joining Pragmatic Consulting, Inc., Dave was a speaker at a strategic trade and counter proliferation conference sponsored by the United States Department of Justice in Washington, DC., attended by representatives of the United States law enforcement community, as well as senior law enforcement officials, and prosecutors from Malaysia.
In addition, Dave was a guest instructor at the Central European and Eurasian Institute (CEELI), Prague, Czech Republic, attended by prosecutors and senior law enforcement officials from the Czech and Slovak Republics.
Dave has received several sustained superior performance awards from the Department of Justice and Department of Commerce. He also received the meritorious service awards from the United States Attorneys Office and Washington, DC, two distinguished service awards from the Department of Commerce and was the Department of Commerce Special Agent of the Year in 2003.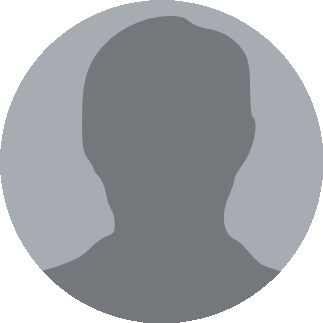 Mark Huffman is a broad-based business executive with over 20 years experience in innovative solutions, team building and leadership. His practical, hands-on approach has led Kaizen teams in ERP and supply chain implementations and has resulted in business process re-engineering and international team management. His ability to improve corporate profitability and customer service performance is a major strength.
Some of Mark's key accomplishments:
Developed and implemented a global distribution strategy for aftermarket spare part and supplies business utilizing 3PL warehousing resulting in 50% reduction in inventory and 125% increase in customer service.
Developed and implemented global supply chain planning for a $3.6 billion consumer package goods manufacturer. Utilizing lean logistics techniques resulted in a 40% reduction in finished goods inventory, a 10 % cost reduction from improved capacity utilization and $8 million reduction in freight savings.
Managed international teams implementing ERP systems on time and under budget. Re-engineered business processes throughout organizations to capitalize on systems efficiencies; designed and delivered customized training programs for smooth transition.
Over the years, his services have included:
Lean Supply Chain design, optimization, and implementation
Global procurement strategy and implementation
Responsibility for administration of information systems, telecommunications, and WAN networks in Europe, the Americas, and Asia.
Responsibility for $10 million worldwide inventory and deployment of spare parts and consumables for rapid customer response.
Project manager for an information technology group specializing in formulation and implementation of assignments in supply chain management, ERP and SCM, and logistics system design.
Responsibility for client management and management of multiple project teams. Projects typically included implementation of lean manufacturing, business process redesign and improving materials throughput.
EDUCATION
Masters of Business Administration, University of Oklahoma, Norman, OK 1984
Bachelors of Arts with Honors, Allegheny College, Meadville, PA 1974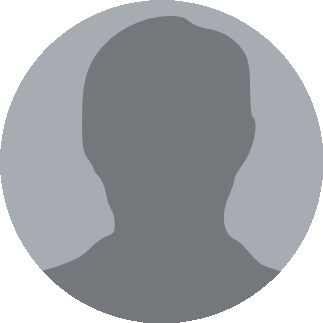 Highly qualified industrial engineering executive and project/process manager with experience in all aspects of manufacturing, warehousing, distribution, quality, project management, operations, acquisitions, partnership management, facility design, and ISO 9000. Dan has been instrumental in creating and enhancing processes with regard to quality, efficiency, workflow, and equipment facilitation. A results-oriented leader, Dan takes pride in the development and implementation of procedures and projects that continuously exceed the key initiatives of his organization.
Experience
Pragmatic Consulting, Inc.
A consulting firm serving a number of companies including Fortune 500 companies. Dan specializes in all facets of business management, strategy development, Management & Lean Consulting process improvement, manufacturing engineering, and training. Projects include: engineering, operations, and plant layout, as well as AutoCad design support. Project customers include: Highliner Foods, Holman Cooking, Con Agra and more. Dan has also worked on the Pragmatic team to incorporate the concepts of Lean Manufacturing, and World Class Manufacturing into cost-effective and timely solutions for a Fortune 100 manufacturing operation. Supported cross-functional teams in the design and implementation of projects/plans for new process demand/enhancements, and process flow issues with regard to layout, work-flow, and equipment specification and facilitation.
Prior to joining Pragmatic Consulting, Inc. - Dan held various management positions including experience in the following:
Lean Manufacturing
Vendor/Contractor Management
Maintaining Schedules and Budgets
Facility Design, Renovation and Fit Up
Process Improvement
Operations Analysis and Design
Space Planning
Project Coordination
Capital Equipment Installation
Creative Problem Resolution
Education
University of Lowell, Lowell, Massachusetts - B.S., Industrial Technology, 1981.
Completed courses in M.B.A. program at Northeastern University, Burlington, MA
AutoCAD Certified
Project Management Course Work
Clients Served
Binnacle Industrial Contractors | Newmarket, NH
High Liner Foods | Portsmouth, NH
Apollo Computer Company | Exeter, NH
Celestica New England | Newington, NH
Hewlett-Packard | Exeter, NH
Raytheon Company | Lowell, MA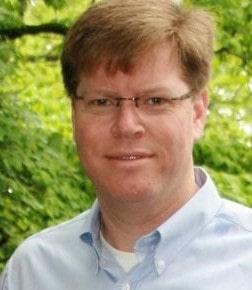 Senior Epicor Consultant
Wes is a Senior Epicor Consultant of Pragmatic Consulting, Inc., who is a highly qualified, motivated individual with over 30 years of experience in the areas of corporate finance & accounting, materials management, quality assurance, manufacturing, supply chain & demand management, and IT project management. He worked 10 years with a Fortune 50 pharmaceutical company in Financial Management, Materials Management, and Quality Assurance. He has a wealth of knowledge and experience in Epicor 8, 9, & 10, with his focus in the Financial Management module. He also regularly assists clients with problems and troubleshooting in the Inventory, Purchasing, Sales Order, and Company configuration modules. He has worked extensively in multi-company, multi-currency, and multi-site implementations in North America and Europe. Wes enjoys training both new and experienced users to make the most of their Epicor system.
Providing consulting services and project management for implementation of Epicor 8, 9, & 10.
Specialization in Financial Mgt configuration, troubleshooting, data analysis, and query.
Supported end users extensively in Inventory, Sales, Quality Assurance, Purchasing, Production modules.
Provided support for Service Connect, Security, Reporting, ODBC connectivity, Multicompany, Multicurrency.
Collaborated with DBAs on server and database configuration and administration.
Prepared and delivered training packages.
Prior to joining Pragmatic Consulting, Inc.:
Positions include, but are not limited to:
Owner/Principle Consultant
Sr. Financial Analyst
Sr. Quality Assurance Analyst
Sr. ERP Financial Consultant
Business Manager
With companies including:
The Netty Professor
Merck & Co., Inc.
Compressor Products International Ltd.
The Cakery, Inc.
Education
Wes earned his B.A. in Economics with a minor in Spanish at Valdosta State University. After that, he completed post graduate work toward M.S. Computer Science at Georgia Southwestern State University. Also, at Albany Technical College he received his A.A.T., Microcomputer Specialist / Network Specialist.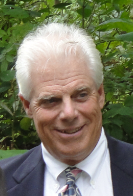 Professional Experience
Project Manager & Senior Consultant
Pragmatic Consulting, Inc.
Family Farms Group
LINKFresh, Inc.
Serenic Software
VerticalSoft — Columbus IT
ADNM International
Dynamics NAV practice - Directed Needs Assessment, Functional Specification, Application Design, Implementation, Documentation and End-User Training
Deployed Dynamics NAV, an integrated accounting, process control and management information system for $5M to $250M NGOs, public & private companies
Typical implementations included multi-national service, manufacturing and distribution companies; some with over 40 subsidiaries
Engagements ranged from $150K to $500K, with responsibility for managing several projects simultaneously
Management Consultant
George S. May International
Focused on organizational structure, finance, administration, cost control, inventory management, production, process improvementFocused on organizational structure, finance,
Engagements average $50K, with responsibility for managing several projects simultaneously
Provided insights, capabilities, tools and training for turnaround of client companies facing imminent failure
CEO and Co-founder
Enterprise Management Solutions, Inc.
Dynamics NAV/Navision value-added reseller offering IT consulting services and software to mid-size companies throughout the Northeast
Built company from a single contract to a client list including manufacturers, service organizations, distribution companies and professional services firms. Hired and managed activities of 6 professionals. Grew to $1 million in billings.
Developed job costing approach to project management, effectively serving business and nonprofit clients in process analysis, workflow studies, system design, software development, internal audit, training and support.
VP of Finance / Project Manager, and Partner
Sno-engineering, Inc. & Barnhart Malcolm, Partners
Recreation property development companies long established as industry leaders
Brought out-of-control spending in line with budget by installing new accounting system
Performed financial feasibility studies and formalized procedures, attracting government contract awards
Executed startup elements from site layout to construction management to government permitting
Prepared long-range strategic business plans encompassing physical design, market research and financial feasibility
Managed multi-office operations (New Hampshire and Colorado); oversaw projects in Canada and every ski state in US
Developed complex software for integration of design and financial elements, reducing manpower and time requirements
Initiated practice of completing US Forest Service Environmental Impact Statements, leading to 40-year-term permits
General Manager and Chief Financial Officer

for a geotechnical instrumentation manufacturer and a retail lumber company

Financial Analyst

for international woodland and forest management and investment company

Municipal and Regional Planning Consultant

for local, regional and state agencies in Northern New England and Up–state New York
Community Service Experience
Town of Lyme
Conservation Commission, Commission Member
Zoning Board of Adjustment, Board Member
School Building Committee, Chair
Lyme Ski Program, Commissioner
Lyme Road Committee, Committee Member
Local Area
Upper Valley Snow Sport Foundation Board of Directors, Executive Committee and Treasurer
Skiway Advisory Committee, Board Member
Ford Sayre Ski Program, Board Member
Headrest of Lebanon, Board Member, Treasurer and President
Education
MBA

Finance and Accounting – Amos Tuck School of Business Administration, Dartmouth College Hanover, NH

BA

Geography and Urban Planning - Dartmouth College, Hanover, NH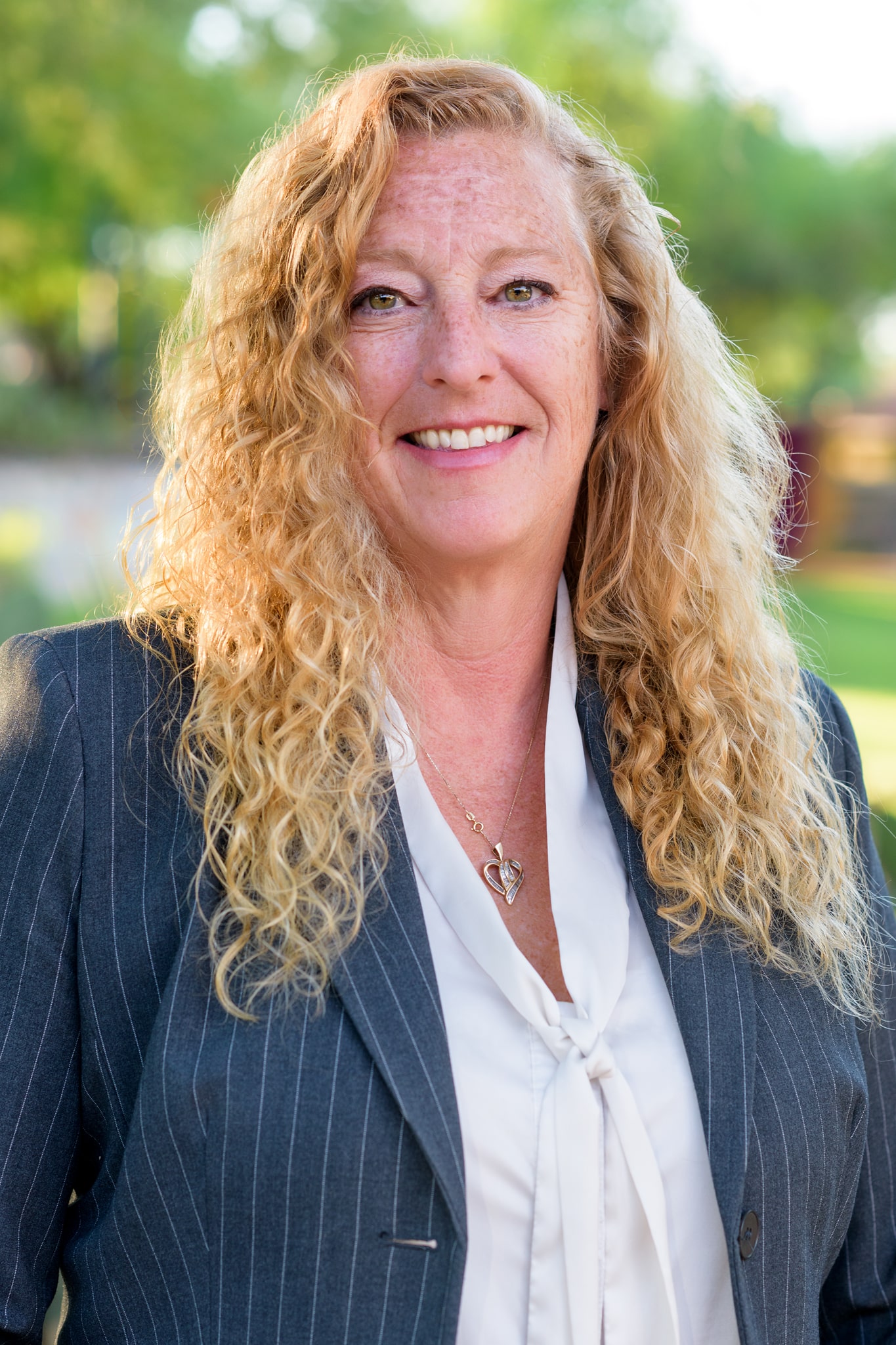 Executive Summary
Marsha is a diversified and modern CFO, known as a catalyst for driving next-level success and revenue growth of $20M+.
As a Chief Financial Officer and Global Finance Executive with 20+ years' expertise, she has authority in leading finance operations, business transformation strategy, accounting processes, internal controls, and audit leadership.
Her immersive experience in Financial Levers and Operational Performance, Fiscal Strategy, Risk Profile, SEC Reporting, Capital Structure, and Debt Reduction has enabled her to optimally position companies for maturity and growth. With her acumen, she has built equitable partnerships, provided value-added solutions, hired key Executive Leaders, and provided support on an Executive Board.
Leadership Focus
360° Business Perspective
Strategic Vision & Execution
Operational Improvements
Leadership distinction:
Held roles as Global Finance Executive over US/Foreign entities; Interim CFO for Healthcare clients; and Financial Executive for Technology Startup.
CFO leadership in Tax, Treasury, Financial/Forensic Audits, Consolidated Entity Reporting, and M&A.
Served across For-Profit, Not-for-Profit, Public, Private, and Investor-backed companies in Healthcare, Cyber Security, Software, and Aerospace & Defense industries.
Served on Board of Directors, and as Treasurer.
10+ years' SEC reporting, and preparation of 10-K, 10-Q, 8-K; MD&A, financial disclosures, and footnotes.
Financial leverage through KPIs, fiscal strategy, debt strategy, expense reduction, and contract management.
Financial Expertise:
Multisubsidiaries (1100+), Multistate, and Multicurrency Financial Reporting and Accounting
Financial Infrastructure Setup
Budgeting & Predictive Modeling
Financial Tools Development
Audits
M&A Financial Reviews
Compensation Analysis
Risk Management
System Conversions
Medicaid/Medicare/Managed Care Reporting
Executive Summary
From his early days as a sole contributor developer to his experiences as Technical Team Lead for a large scale SAP - Rockwell Automation project, he has developed the ability to help organizations achieve strong measurable results from their IT.
He has learned what matters most is that everyone has a clear understanding of the objectives, requirements, and responsibilities for the resulting systems.
Sound Project Management and Governance (ITGC – SDLC) are core to his practice and the basis for years of successful projects. This allows him to help the specialists and experts to perform well in the project and improve the probability for success.
Technical Expertise
George's technical experience ranges from the Microsoft server, database, and development series to Oracle, Business Objects - Crystal Reports, and VMWare, as well as a number of Open Source architectures.
Business Applications Experience
He has gained business applications experience in SAP, Rockwell Automation, Epicor, Siebel, and MS Dynamics.
Projects and Expertise
BI - Analytics: George demonstrated his ability to provide real-time decision support through projects like the data analytics scouting and player management system used by the Cleveland Indians, which took them to the World Series twice in the '90s. He has also worked on numerous financial, marketing, sales, and manufacturing analytics reporting and dashboards.
ERP - CRM - MES: He possesses the ability to design and implement fully integrated financial, distribution, manufacturing, and project management functions, thanks to his involvement in dozens of systems implementations, both large and small.
Secure Payment Solutions: With his knowledge and expertise, he has successfully integrated credit card processing and implemented secure web and mobile payment solutions, including positive pay systems.
Digital Rights Management: He has contributed to the development of Digital Rights Management, video digitization, and management solutions, enabling organizations to plan and execute effective DRM strategies.